Airline Rep: I'm sorry, madam, but a keyboard is not a musical instrument'.
Me: I'm talking about the kind that you hit the keys and they play notes, not one you plug into a computer.
Airline Rep: I understand that, madam. It's still not a musical instrument.
Me:
Airline Rep: It requires a power source, ergo it is a possible risk.
I am about to embark on a UK tour in July and August, with dates in Glasgow, London, Alnwick, Belfast, Bangor and Bath. At the end of October I will be flying to Los Angeles to perform at YouBloom LA and to take part in an industry conference. I'm not complaining: my job is cool. People dream of making their living like this, but when you have a combination of rheumatoid arthritis and type 1 diabetes tour planning presents specific challenges, for a start I really need to play my own keyboard which is set up for my dodgy wrists and elbows. I need someone to help me carry it. I need periods of rest between activity and a tour is a flurry of hyperactivity. I need to travel with insulin and biologic drugs which must never fall below or rise above a certain temperature. There are dozens of logistics to sort out to make it run smoothly. And it's going to be amazing.
Here are the dates below: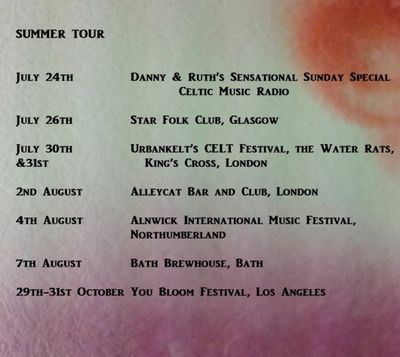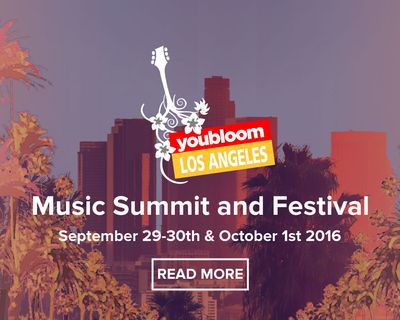 So, I fly to Glasgow (with my keyboard… I won that battle!) to guest on Danny and Ruth Matheson's show on Celtic Music Radio and to play at the Star Folk Club and then I come home for an important rheumatology (joint disease) appointment where they will put me on a drug costing £10k a year which is quite likely not to work, supresses the immune system and can cause severe neurological problems and cancer, or else a drug which is similar to drugs I've taken in the past which didn't work. If these fail, they will put me on steroids which block the action of insulin. My blood sugars will sky rocket and I will feel sickie bad, then when I come off them my blood sugars plummet making me confused and incoherent (no change there then, I hear you say). After this momentous decision, I fly to London to play at a festival Guardian Music loves: Urbankelt's CELT festival in London at the Water Rats joined by James Scott, who plays gee-tar and produced my new album. Then I'm playing at the Alleycat where the Rolling Stones recorded their first album before heading to the glorious beauty of Northumbria for the Alnwick International Music Festival (I'll also be doing an interview on Lionheart Radio) then heading South again to my beautiful former stomping ground, Bath where I will be singing at the Bath Brewhouse and seeing Dr. Raj Sengupta, an international authority of autoimmune arthritis. So, it's agony and ecstasy. Can't wait!
I hope I'll see you at one of these gigs but I'll be posting videos on my Facebook page for those of you who can't make it.
Thanks once again for your support,
Eve xx
PS The tour has already kicked off in Bangor and Belfast. Here are a few pics!  You can buy a CD like the one in the last pic and help fund this adventure ………